Cristina Kuhn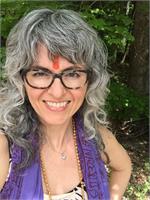 E-RYT500, YACEP, KYT500, KAYT500, IPT
Born: Washington, DC
Guiltless Pleasures: The short list; dark chocolate, gluten-free baking, the beach, children's giggles, reiki, & yoga.
Why Yoga: Yoga keeps me living and not just existing. Yoga has always helped me navigate my way through life, but after being diagnosed with Multiple Sclerosis in 2011, I came to realize that through yoga, my full potential is unlimited.
Certifications: Pure Prana Holistic Yoga Teacher 200hr, Kripalu Professional Yoga Teacher 500hr, Kripalu Ayurvedic Yoga Teacher 500hr, Kripalu Ayurvedic Health Counselor 650hr, Reiki Master, The Rocket Vinyasa System 50hr, Itsy Bitsy Babies/Tots/Tykes, Integrated Positional Therapy Levels 1-3, Opening Yoga/Adapting Yoga for Disability Levels 1 & 2, Strala Yoga Intensive, Yoga Medicine Detox 30hr, Yoga Medicine Athletes 40hr, Yoga Medicine Shoulder 85hr, Yoga Medicine Chinese Medicine & Myofascial Release 110hr, Yoga Medicine Yin & Meditation 120 hr, Yoga Medicine Spine 85hr, Yoga Medicine Cadaver Lab 30hr, Yoga Medicine Hip 60hr, Yoga Medicine Nervous System & Restorative 60 hr, Wake Up Yoga Yin 30hr
Cristina Kuhn instructs the following:
Vigorous Vinyasa offers graceful, powerful sequences that encourage you to explore. This class is designed around Sun Salutations, and requires a keen sense of body awareness and enough familiarity with yoga to modify as needed. Vigorous Vinyasa is ideal for those interested in a strong, athletic practice, as well as for those ready to experience a challenging flow.




Each Basics class carries a different focus on foundational postures such as Forward Facing Standing Poses, Side Facing Standing Poses, Balancing Poses, Downward-Facing Dog, and Backbends. Expect clear instruction and a slow pace. Taught in a workshop style, this class is perfect for anyone starting out their yoga journey, as well as for those looking to revisit the fundamentals.




In a Restorative yoga class, the key here is support via skillful placement of blankets, bolsters, cushions, straps, the wall, and/or chairs, enabling the body to hold various shapes for longer times than we typically would hold active poses.




Flow & Let Go incorporates the qualities of a Moderate to Gentle Flow with Restorative. The first 45 minutes you will practice and flow with ease, incorporating slow movements to warm the body and release muscular tension, breathing techniques to calm the nervous system, and simple postures to build stability. The last 30 minutes will be spent in two or three Restorative postures supported via skillful placement of blankets, bolsters, cushions, straps, the wall, and/or chairs.




Myofascial Restorative is the perfect way to end your work week. This class targets the fascial tissue of the body. Using tennis balls, blocks, and blankets, you will be guided to find and release trigger points in various muscle groups. Restorative postures will follow to allow the tissues to integrate and continue their release. This practice is suitable for all, especially those with chronic pain.




When we make self care a habit, we improve our overall health and sense of wellbeing. In this special New Year's Day class, we'll practice not only setting intentions, but also putting them into practice. Bring a notebook and wear comfortable clothes you can move in.