Cristina Kuhn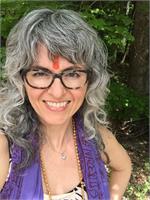 E-RYT500, KYT500, KAYT500, IPT
Born: Washington, DC
Guiltless Pleasures: The short list; dark chocolate, gluten-free baking, the beach, children's giggles, reiki, & yoga.
Why Yoga: Yoga keeps me living and not just existing. Yoga has always helped me navigate my way through life, but after being diagnosed with Multiple Sclerosis in 2011, I came to realize that through yoga, my full potential is unlimited.
Certifications: Pure Prana Holistic Yoga Teacher 200hr, Kripalu Professional Yoga Teacher 500hr, Kripalu Ayurvedic Yoga Teacher 500hr, Kripalu Ayurvedic Health Counselor 650hr, Reiki Master, The Rocket Vinyasa System 50hr, Itsy Bitsy Babies/Tots/Tykes, Integrated Positional Therapy Levels 1-3, Opening Yoga/Adapting Yoga for Disability Levels 1 & 2, Strala Yoga Intensive, Yoga Medicine Detox 30hr, Yoga Medicine Athletes 40hr, Yoga Medicine Shoulder 85hr, Yoga Medicine Chinese Medicine & Myofascial Release 110hr, Yoga Medicine Yin & Meditation 120 hr, Yoga Medicine Spine 85hr, Yoga Medicine Cadaver Lab 30hr, Yoga Medicine Hip 60hr, Wake Up Yoga Yin 30hr
Cristina Kuhn is currently not instructing any classes.